Back of House: What Is It
The term, "back of the house," encompasses all the behind-the-scenes areas that customers will not see. This acts as the central command center in a restaurant because it's where the food is prepared, cooked, and plated before making its way to the customer's table. The back of house also serves as a place for employees and managers to do administrative work.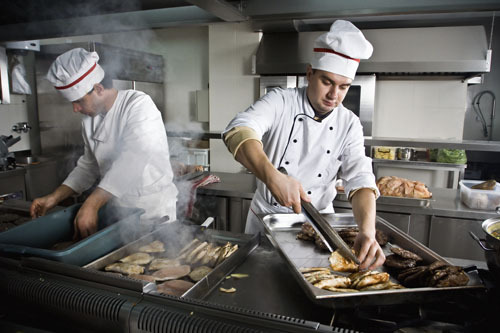 Kitchen– The kitchen is usually the largest part of any back of house and can be divided into smaller sections, such as areas for food storage, food preparation, cooking lines, holding areas, and dish washing and sanitation areas.
Employee Area– Break rooms and employee bathrooms give employees somewhere to place their belongings, take breaks while on shifts, and look over work schedules and notes from managers.
Office– Managers should have a small area in which they can do administrative work that is away from the hustle-and-bustle of the kitchen or dining room.
Both Front and Back of House:
These roles are responsible for overlooking the entire restaurant, not just the front or back of house.
Restaurant Owner– Person(s) who legally own the business. There can be multiple owners, silent partners, and unique business arrangements dividing up ownership of the restaurant. In most circumstances, the owner is responsible for maintaining and running the restaurant's finances, public relations, advertising and marketing strategies. They usually are the ones who need to smooth out any big conflicts that arise since they are the head of the command. Owners also develop ways to reach new customers and maintain current ones.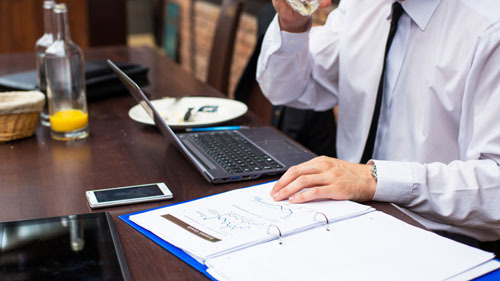 General Manager– The eyes and ears of a restaurant. This person usually manages the business for the owner, and organizes the finances, payroll, human resources, inventory, and ordering.
Assistant Manager/Supervisors– Hires and trains employees, creates schedules, and is responsible for all opening and closing procedures of the restaurant.
[maxbutton id="1″]