Front of the House: What Is It
Front of the House
The term, "front of the house," refers to all actions and areas that a customer will be exposed to during their stay at a restaurant.
Entry– The most critical moment toward creating a great first impression for your customers is when they first walk through your front door. The entryway should capture the theme and feel of your restaurant and create a natural flow leading to other areas. Don't forget about the outdoor appearance as well! Outdoor restaurant signs will help capture attention and increase traffic.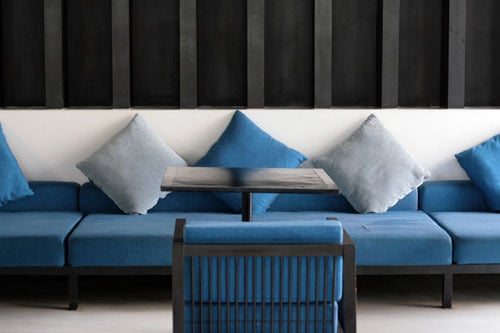 Waiting Area– Having too many customers at one time can sometimes lead to negative experiences for customers. In order to alleviate this, waiting areas should provide as much comfort as possible to customers while they wait to be seated. Chairs and benches can be placed to give patrons somewhere to sit, as well as extra menus nearby so customers have something to do while waiting. It's also smart to display boards or flyers within the waiting area to promote specials or events, such as happy hours, unique menu items, or tastings.
Restrooms– Most guests who visit a restaurant will end up using the bathroom at one point during their visit, especially if they have children, which is why it's important to not overlook this small area. Cleanliness should always be the most important priority here, but modern fixtures and tile can dramatically dress these small spaces up with just a few touches.
Bar
– If your restaurant plans to serve alcohol, make sure your bar is as inviting as your main dining area. It should feel welcoming, and be functional enough for customers to eat at, but also allow waiters to pick up their drink orders.
Dining Room– The main part of a restaurant where the customer will spend the most time is the dining room, and also where many front of house employees will work during their shifts. Dining rooms can be laid out and organized however you'd like to suit your restaurant's concept, but there should be a natural flow from room to room. Servers should be able to maneuver freely, and customers should be able to access their seats and table with enough space to feel comfortable.

 
Outdoor Seating– Deck and patio tables and seating should also flow seamlessly from the dining area to the outdoors, giving guests a different atmosphere to take advantage of while visiting your business.
[maxbutton id="1″]